The Expo Village will open on Friday 4th March at 1.00 p.m.
The Expo Village will be located in the historical Fortezza Medicea (also known as Forte di Santa Barbara), in Siena. The Fortezza Medicea, built between 1561 and 1563 at the request of Florence's duke Cosimo I de' Medici, is going to be the center of the activities of Strade Bianche's weekend, the real Borgo Bike. The Fortezza is close to the Siena district of San Prospero, near Stadio Artemio Franchi, it's easily accessable and is about 1 km from Piazza del Campo, where there will be the finish line of the races.
For the 2022 edition, the Expo Village will open on Friday 4th March at 1.00 p.m. and will be open up to 7.00 p.m. Then, it will continue on Saturday morning starting from 8:00 a.m.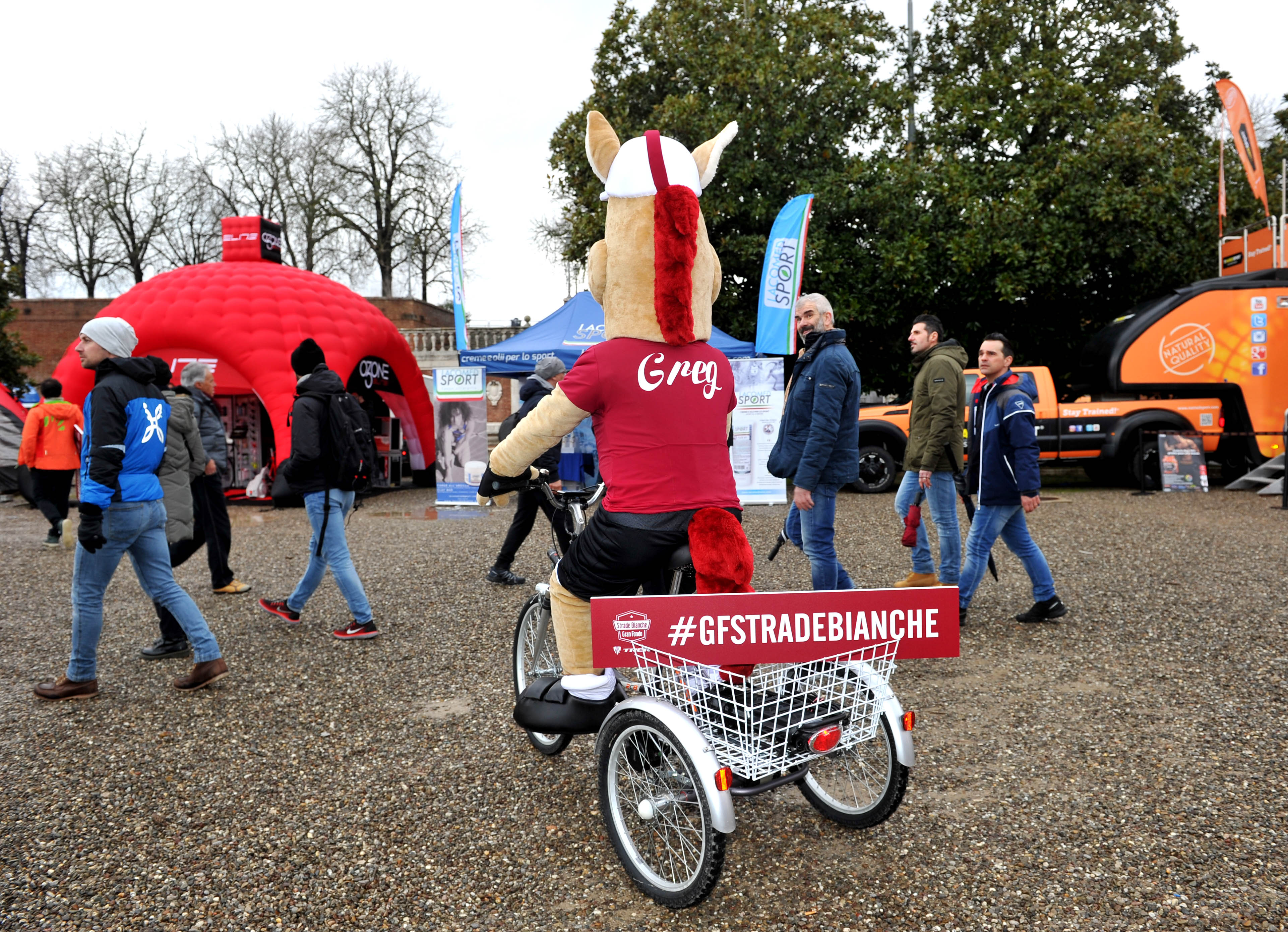 The Expo Village will give to all the enthusiasts the possibility to discover the new features offered by sponsor, exhibitors, and local businesses, perform product testing, explore the charity world and learn about the charitable initiatives related to Gran Fondo Strade Bianche; you will be able to recover your race bib, chip and race packet at the secretariat prepared for the occasion and open to answer racers questions.
On Sunday, Fortezza Medicea will be the meeting point for all the Gran Fondo's participants.
MORE INFO: granfondo@rcs.it.