What is
the ethical
race bib?
1.
You can combine your sportive challenge with a "charity challenge"
2.
Starting an online fundraising and support a good cause
3.
Invite your friends to donate and share your charity challenge
5.
Receive your charity entry and ride the Gran Fondo Strade Bianche!
The Charity Program
The Gran Fondo Strade Bianche supports a real Charity Program.
This year you can participate in the event combining your sport challenge with an ethical challenge by starting an online fundraising through Rete del Dono, thus supporting a reasonable cause.
Click here Associate your sporting challenge a charity challenge and become a supportive cyclist!
More info: manuelgiuggioli@gmail.com
What is the Ethical start number?
The ethical start number is reserved for those who decide to combine sport with charity fundraising to support the non-profit organization Rotary Club Montaperti.
If you are a cyclist you have the opportunity to participate in the Gran Fondo Strade Bianche: register and become involved in the ethical challenge by becoming a fundraiser!
Start your online fundraising and if you reach the indicated amount of donation to support the road safety with "Zero vittime sulla strada", you will be able to participate in the Gran Fondo Strade Bianche with a dedicated official start number.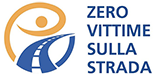 Gran Fondo Strade Bianche Supports Zero vittime sulla strada
Thanks to RCS Sports & Events, the Rotary Clubs of Siena Montaperti, Siena, Siena Est and the "Io Rispetto il Ciclista" Association are promoting a fundraiser linked to the Gran Fondo Strade Bianche 2024 to support the implementation of the road safety project "Zero victims on the road". Italian Fellowship of Rotarian Cyclists has been carrying out a project in our country for years that operates in different directions aimed at raising awareness of road safety among cyclists, and the fundraising goes to finance the creation and installation of vertical road signs in the Province of Siena to raise awareness among motorists of the safety distance when overtaking, the not yet well-known 1.5m. Ride with us, support road safety.
To support this crowdfunding and participate in the Gran Fondo Strade Bianche 2024, RCS is making available SILVER start numbers at €200 to start in the grid within the first 1000 participants, and exceptionally a limited number GOLD start numbers at €250 for the start in the first grid from number 1 to 300. The collection of donations for the Gran Fondo Strade Bianche 2024 expires on 30 January 2024 or when the Start Numbers are not available anymore.
What to do to have a start number:
you can decide to make a single, precious donation of the requested amount
or you can choose to take a step further and become an ambassador of this important project, acting as a personal fundraiser, making an initial small donation and then asking your contacts for a contribution for the protection of cyclists. It is a cause that unfortunately affects everyone and everywhere in Italy. Once you reach the goal of 200/250 euros, the start number will be yours!
BUY YOUR ETHICAL BIB